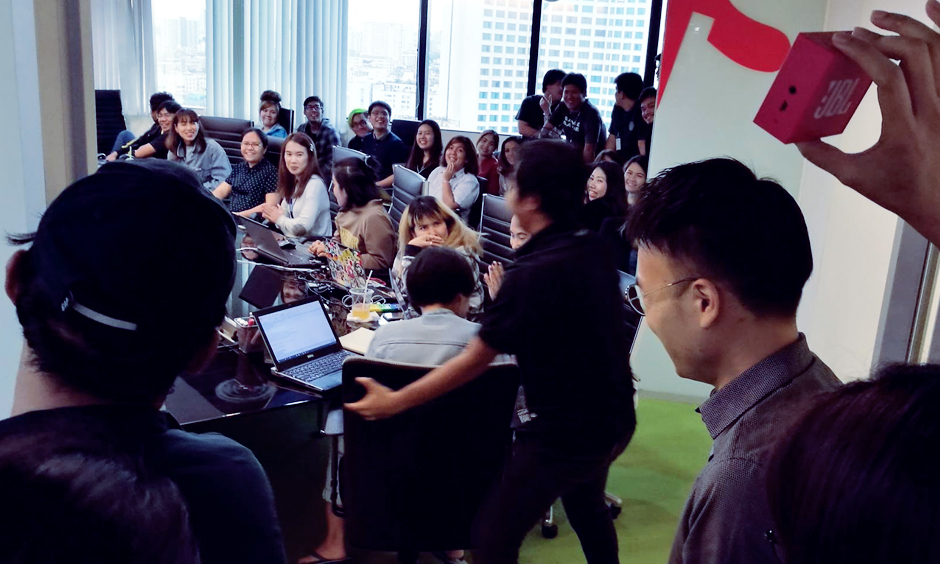 What makes people happy while working at Tencent
Poo : I have been working for 11 years, such a long time. My first impression on the first day was "this is the company I want to work for". At Tencent, we have various types of digital products including Sanook.com website, JOOX music application, Nooz Up, and Sanook! news, and VOOV. I feel proud to recommend these products to my friends.
Tik : Working here makes me feel like 18 at all times. We never get old enough to stop learning the digital changing world. We keep our vision fresh everyday!
Moon : It is so much fun working with variety and constant changes each day.
Tai : It feels like working at home in this friendly environment. We have pantry area next to our work station. We also work with new generation so it's refreshing with new idea and fast movement. Likewise, digital world also gives us that feelings that we need to keep up with fast changing trends. If we are stuck in the routine, we will easily get bored. So I think it's a plus side when working with online media.
Naruebes : I am thrilled to work with JOOX music application. The most popular app which people listen to the music!
Too : I can improve my potential by learning new things all the time
Tai : There is nothing in this world we can't do. But how we are going to achieve it, that matters. We need to test and try. If the first time we fail, we try second method. Then we can do anything that comes before us. This is not only limited to work, but also other things such as cooking. If we don't know how to cook this dish, we seek for solution. Once we achieve it, we will be happy.