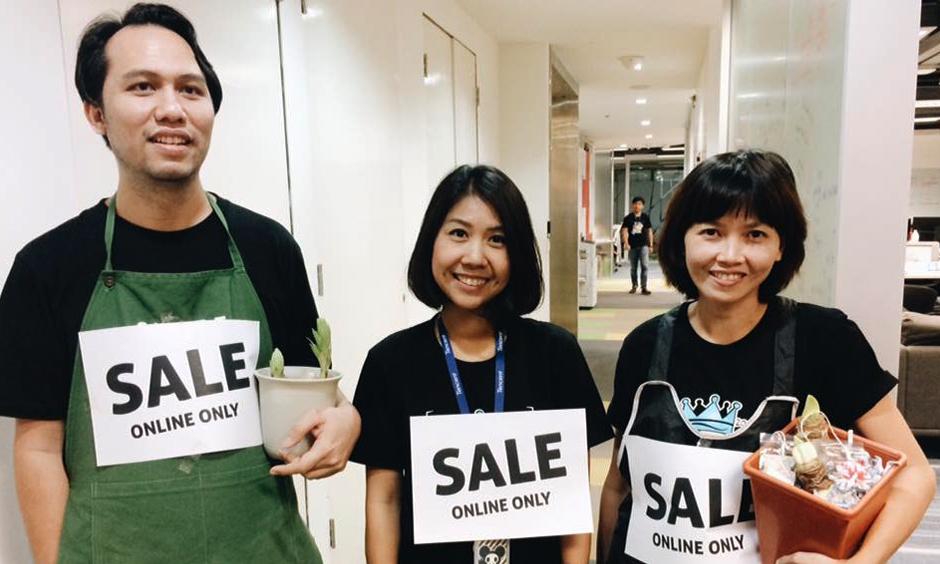 From hobby becomes extra job after work
Much more profits with online store, how crazy!
Borpit Towaranon (carf), programmer who is behind the production of company's applications. With this character, he surprises us with his flower decoration skill and knowledge that he can even open his own flora store calledSweet Flower , another source of his happiness.
Panchan Sirisuwan (Un) , designer who has been with the company for more than 10 years and her passion in nature has brought her to planting business UN'S GARDEN which actually inspired from a gift to a friend.
Lucksamee Panngam (Pum) designer who has helped her dressmaking mother to design outfit and finally open her online shop called THE CHOCOMINT
Reflection from our 3 staff inspire us to try extra job that different from our main career, our hobby can become another job after work.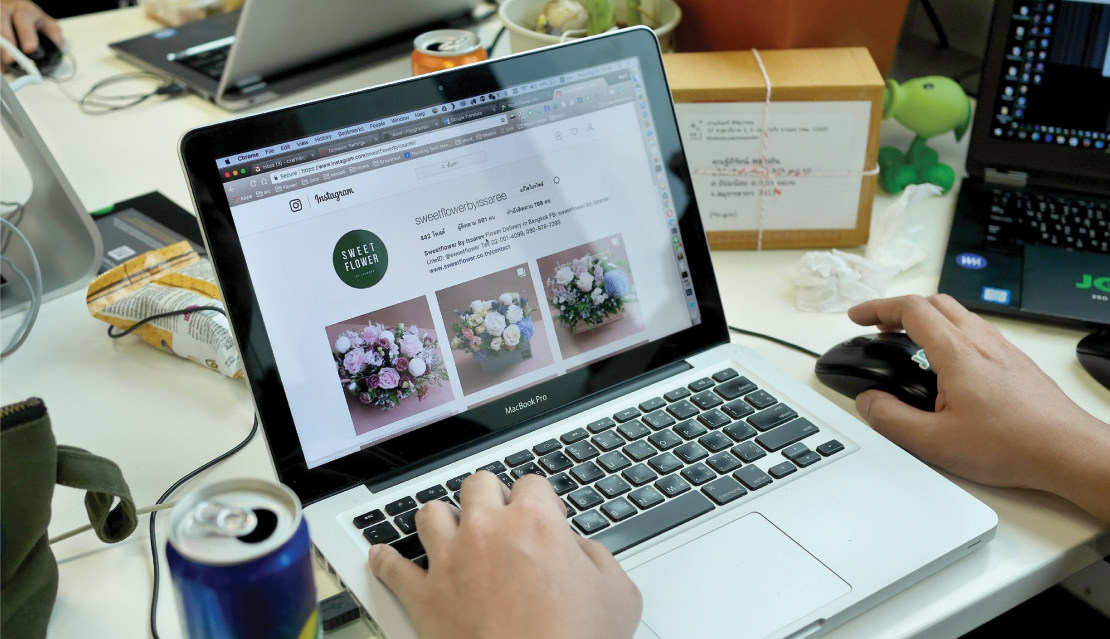 "Sometimes profit or loss is not what it seems, loss is for a reason. How do online shop owners think and manage their time after work? How do they balance their lives?"
THE CHOCOMINT
Can you let us know the shop concept?
Answer : We sell dress with Japanese housewife style, simple with a little gimmick similar to the shop name The Chocomint. It combines between sweet and sparkle, easy to wear in any occasion with fine cut. We focus on quality and tailor made to customer's size.
Why dressmaking?
Answer : It starts from when I saw my mum was bored with nothing to do everytime I return to my hometown. She was a dressmaker but when her children are all grownups, she doesn't need to do anything. I am afraid she will become an Alzheimer and I also have interest in dressing up and like to browse outfit sites so I would like to have my own shop. Some styles I saw from the web were so cute and can't find them. Some are too expensive to afford. So I think maybe it's a good idea to get some fabric for my mother to make a dress so I can spend some quality time with my family; I design and my mother draws a pattern and make it.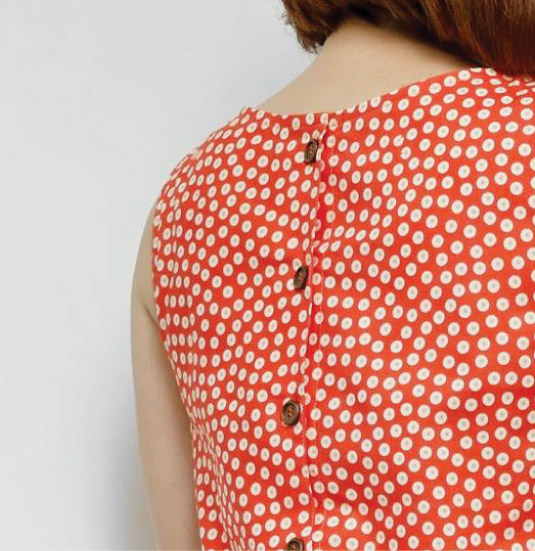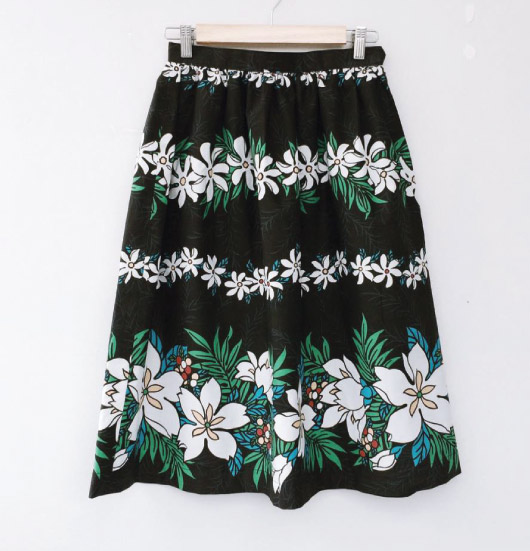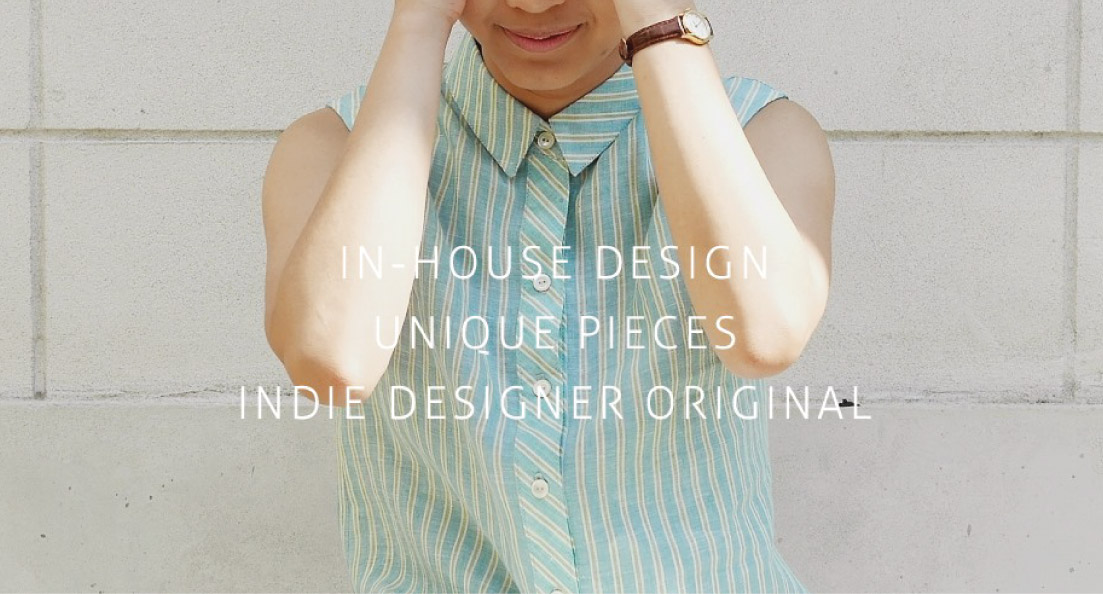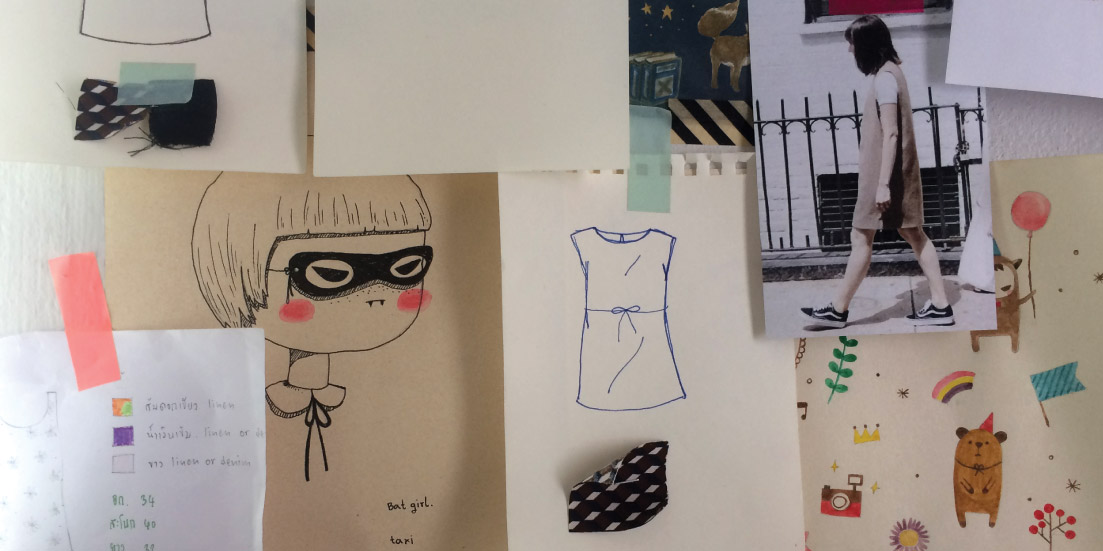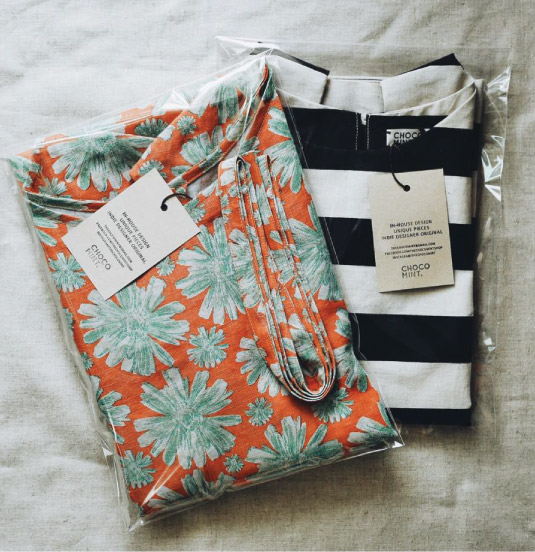 Where do you sell your dress?
Answer : Instragram and Facebook. It's a made to order service, we will make a dress when a customer order. We will let a customer know in advance that it takes about 1-2 weeks and then deliver to a customer. We only have my mother work on it so we are not concentrated on quantity, we will focus on quality. It's a pity if she quitted making dresses, her skill is so good that I want her to keep on doing this.
Is it a customized service?
Answer : At first, we didn't really think about this option but when I saw some customers are not fit in it and they complain so we want the best for them. If they are happy , we are happy too so I take it back to adjust til it fits and the customer happy. We don't charge for extra. But if it's a plus size, we will need some more for extra fabric.
Any problem?
Answer : As I am not a fashion design graduate, I don't know types of fabric and its specification. I only like its pattern, grab it, cut it, then when the customer washes it, it's shrunk. #f*** some is too think, some is too thin, I have to learn from start. It is fun to learn little by little. I try on every dress so I know if it's comfortable to wear and does it look good so customers won't complain later.
What is the future plan?
Answer : We probably have an offline store. We need to be more ready with investment fund and production stage.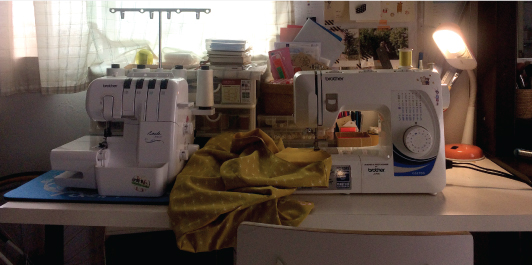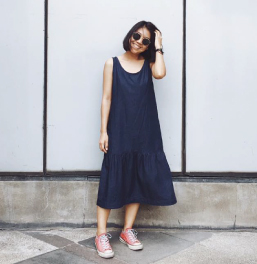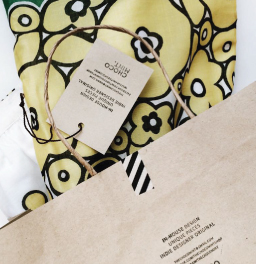 SWEET FLOWER
BY ISSAREE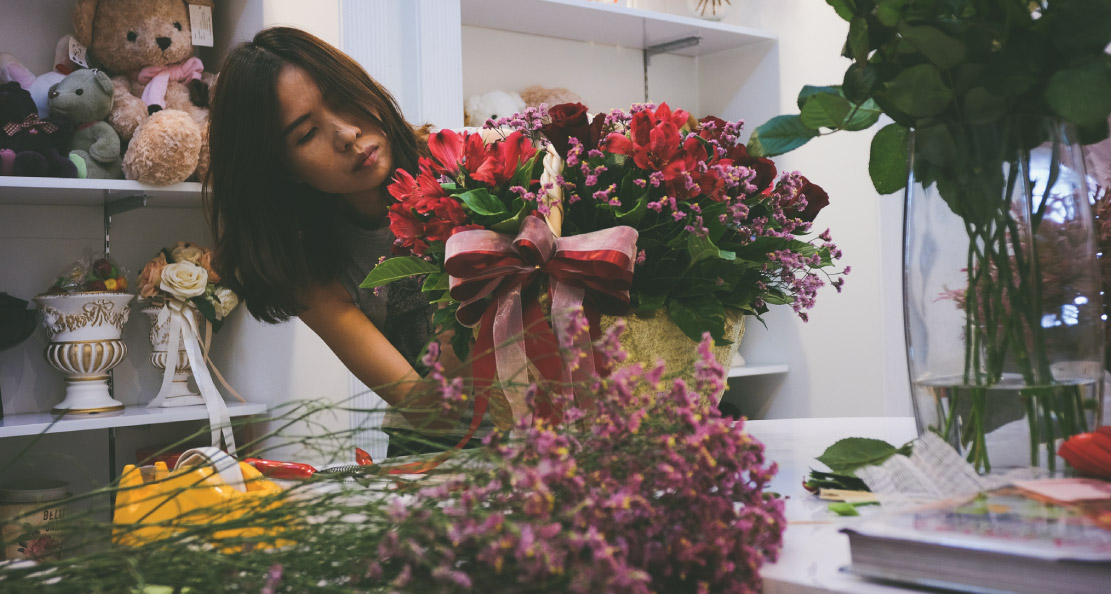 Please introduce your shop
Answer : We are different from others as we focus on quality of flowers and service with affordable price. Other shops import flowers from China so the quality and durability of the flowers are less than flowers from Ecuador, Kenya, Holland which make us have higher cost than others. So we make a smaller bouquet but lovely to compensate with the price.
High costs on what?
Answer : Many things. From high quality flowers we need to store in the fridge, gift wrap, ribbon, scott tape to packaging plastic wrap for delivery. We need to buy them in bulk quantity so we can get the bulk price. Although there is different quality of products to choose from, we only use the high quality one but try to make it small to control the price.
How important of the offline shop?
Answer : I thought it matter until I really get my hands on it. So I realized that most customers don't have time to travel, it's more convenient to buy it online. If the pictures look good, they can attract customers and make a sale.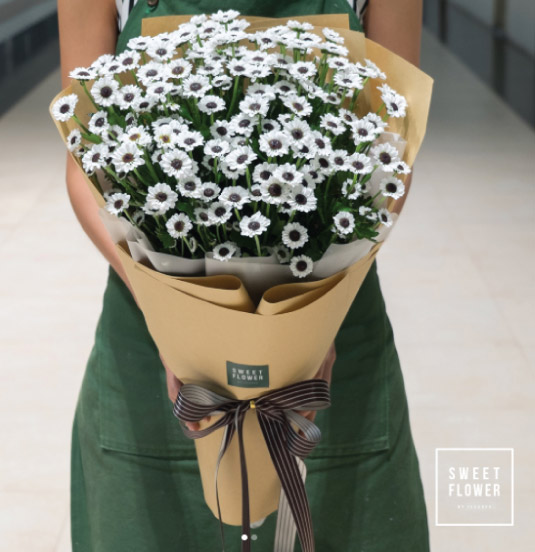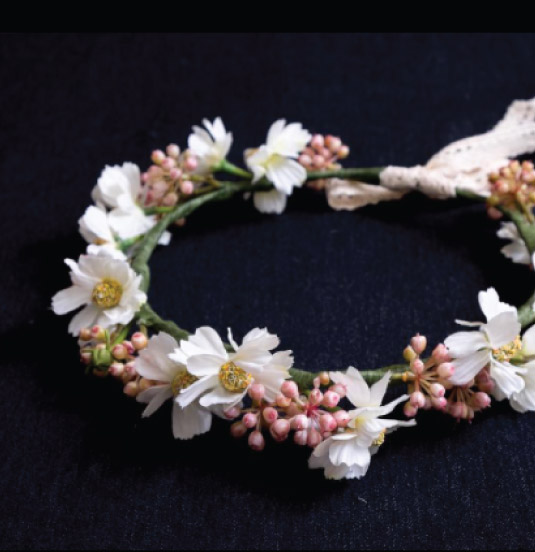 Do you think your shop will survive compared to your competitors (from China) ?
Answer : I think so because when we follow others in the market , customers don't give much interest. So I give it a little stylish touch and photogenic quality, more importantly I buy Google Adsword so it attracts new customers to us.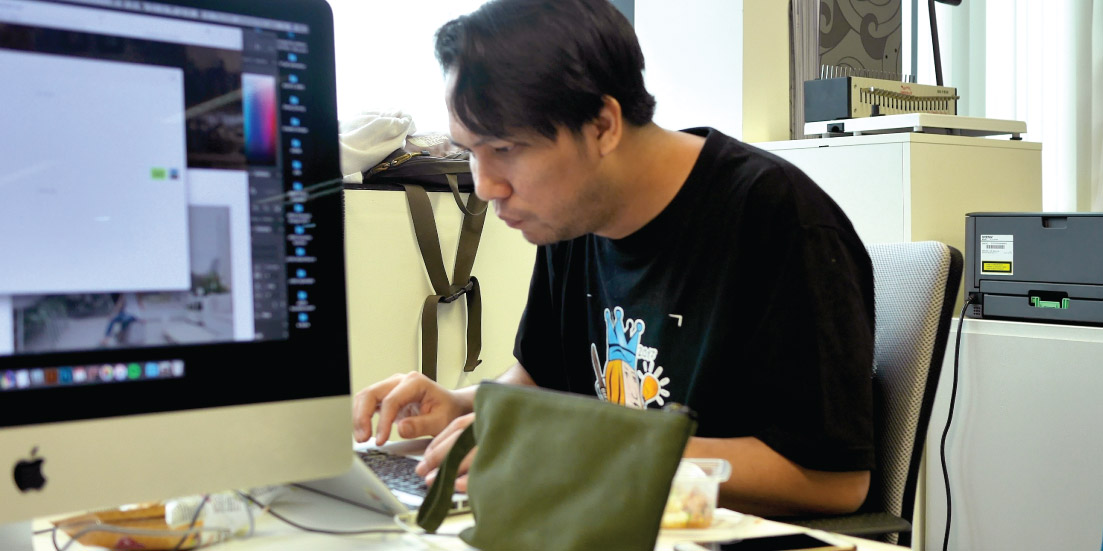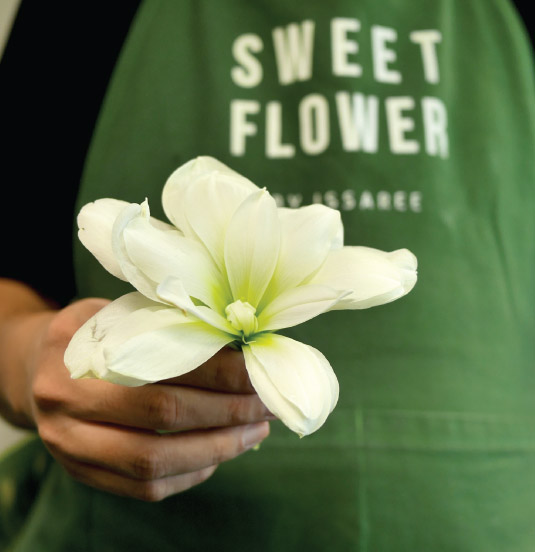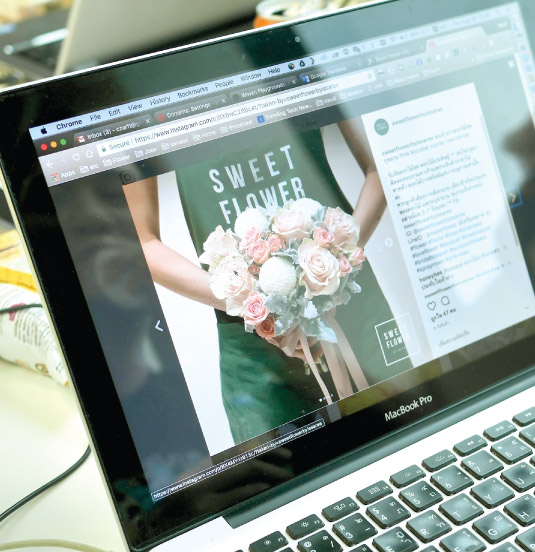 So do you think this can be a hobby for office workers?
Answer : Of course, flowers business can make 50% profit and there is a pre-order we can spend time after work to buy flowers and prepare them at night.
Last but not least, here is a few tips for ordering online bouquet, if you are interested in our flowers, please follow these 3 steps;
Let us know your budget
Order in advance
Color tone preference
Complete these steps to guarantee your best quality.
UN's Garden
Tell us a little about your shop
Answer: We sell Flower bulbs online especially cold weather flower 's bulbs such as Amaryllis Lilly Hyacinth imported from Holland. We sell only in bulb for customers to plant it by themselves. Along with step by step growing instructions

Heard that you have a dramatic life?
Drama is something always close to us. Anyway it's not this shop's selling point
So what is your selling point? Many Netizens complain that you sell overpriced. Is that true?
Answer: Umm… our selling point is quality of flower bulbs. That's the point. We select only flower bulbs that have capacity to grow even in tropical climate like Thailand. I used to think it was impossible to do. But look at this. Now you can enjoy your beautiful Lilly, Tulip, Hyacinth, amaryllis or adenium at your home. That's amazing
Talk about the price. I want to keep the standard price. Many online sellers try to undersell for beat other competitors (like a red ocean). Until finally no one can stand. Our shop might sell higher price than others but it's not too costly. Moreover we always launch a new promotion for our customers.
How to plant flower bulbs
Answer: There have secrets which we all told to customers. How to prepare it, how to take care of it after budding. It's easy to plant. You just have to keep space in your refrigerator (laughing…).Because some of flower bulbs need cold treatment. This way will stimulate flower buds and trick them. This technique will fool the bulbs by make they think that it's a cool weather of spring. Force them to sprout. It's fun and excited, too. With this experience you will like it. But some customers deposit flower bulb with us. And come back to get it when it's bud or nearly bloom.
How do you come to this business? Full time job have enough time?
Answer: I think so hard about how to subsist. At that time my friend was looking for someone who can help her sell flower bulbs. So I take that chance. I'm some kind of risk taker person since I have been a child. I like selling, planting trees, planting flowers. And I know that interest on deposits is not my choice. Profit from merchandise even 10-20 Baht. It's still more than interest on deposits. It will be a win - win
'Time' is something you can manage. Everyone gets the same 24 hour. Especially I have a kid. I have to do housework and cooking. I have full time job. I am Bangkokian so I face the traffic jam. So it's important to manage my time. Anyway I still eat at the post office sometimes. (Laughing…)
Can it say you have enough profit to raise your family as you wish?
Answer: I have profited around 8,000 – 15,000 baht per month. That's not enough. But I didn't invest so much. So I'm satisfied about it because I can pay my bill and reduce my debt. (Laughing…)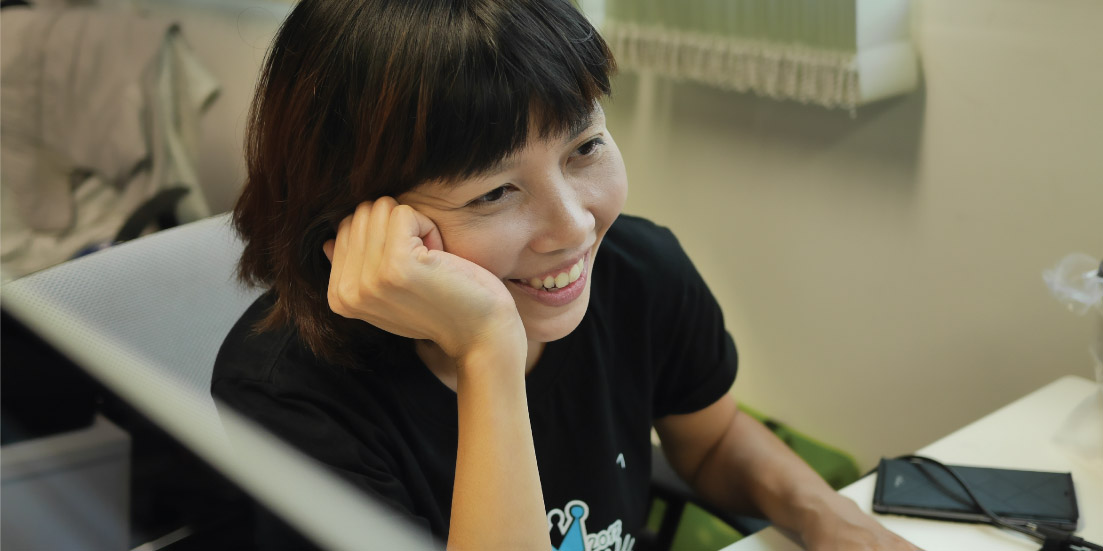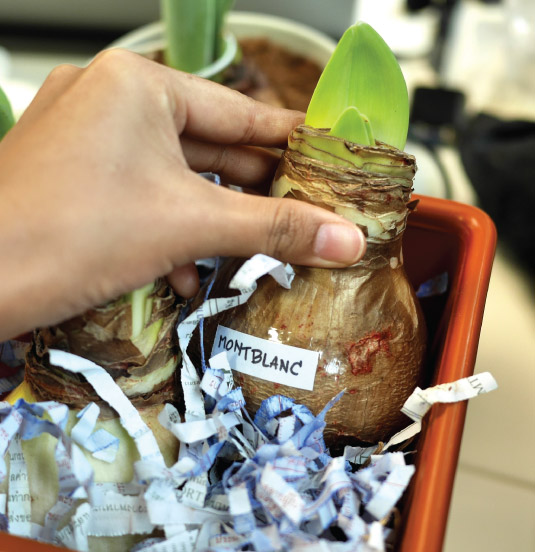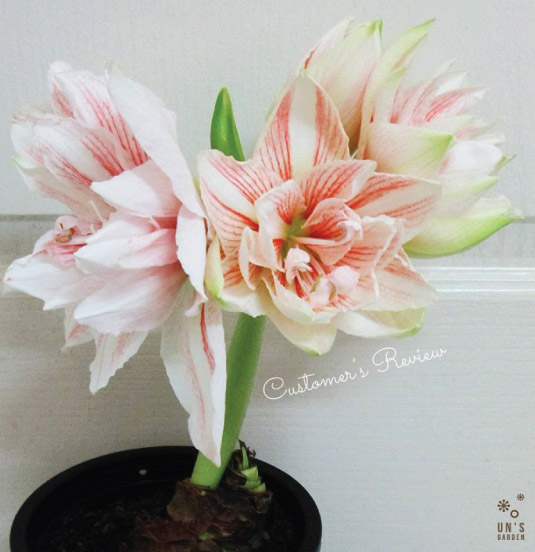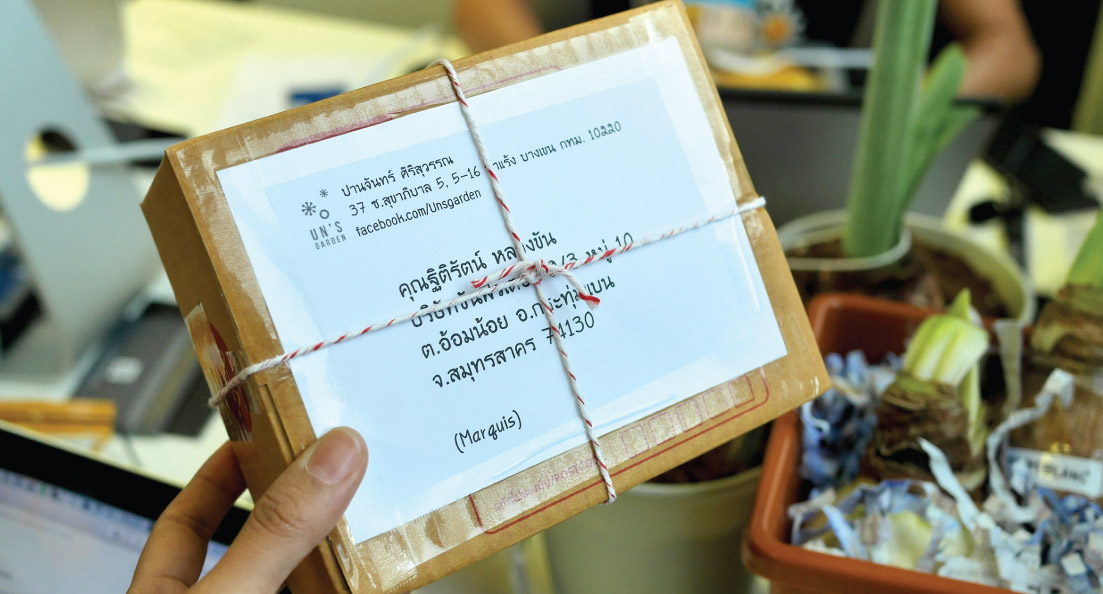 Tell us about dramatic problem with netizens in selling online
Answer: Absolutely. Sometime I'm just scared when customers chat in massage.
Once, my customer was displeased. This customer said that my flower is small, dry root. So customer revile me more than 20 massages inbox. But I'm doing my routine job so it's unread. I try to keep fastest response but not fast enough. This customer post this complaint on the internet. After that many netizens come out. My shop came under fire.
It's such a shock, numb. It's never happen before.
First thing I have to do is calm down. Try to find the way cooling down their anger and slowly explain what happen. Their flower's bulb is same like the images. If you weren't satisfied we will full refund. Just send it back. So customer calm down and send it back. But it's not the end of story. Because on one in my home in daytime and I too busy to take it from post office. So the package was bounced back. So customer said "Why do you return it again!" but not angry anymore. So I told customer just plant it. Don't have to return it.
Your life is so colorful. What is the future plan? Do you want to leave some massages?
Answer: It's tired but fun. We love to do this. Both selling and planting are great. I like to see beautiful flowers. And it makes my kids appreciate the value of money. (Laughing…)
Future is uncertain. I will keep going as long as I have the way and I can take it.
I have some massage to tell you. Nowadays I go to flea market. I see some flower bulbs sellers are flagrant cheating their poor customer .They said this is Lilly's bulb, Amaryllis's bulb. But it's might become nothing. So I suggest customers search for information before buy. At least kind of each shapes. So you will not be tricked.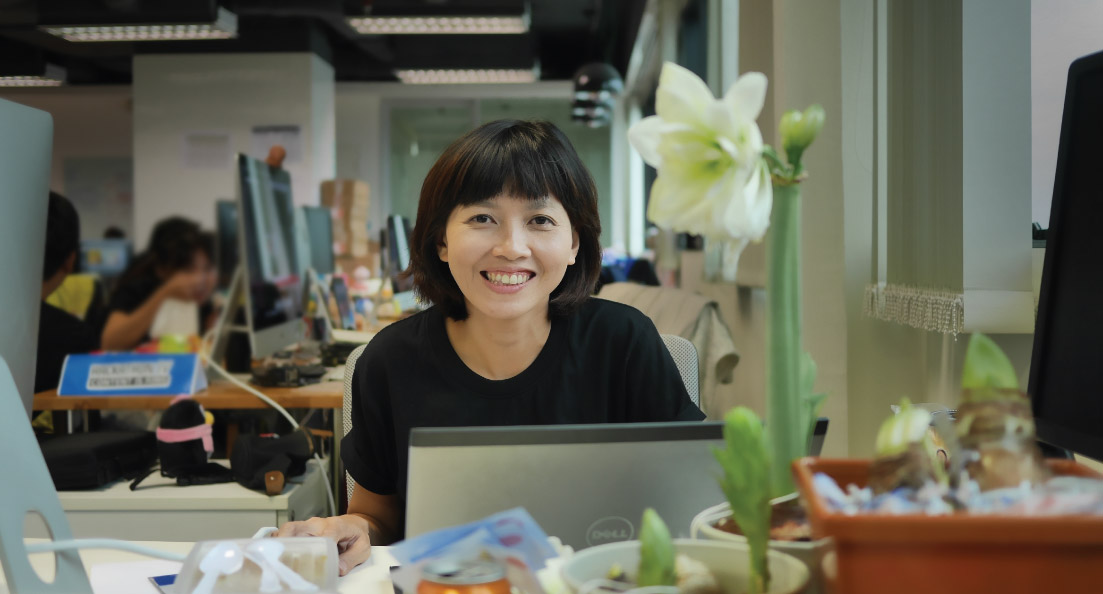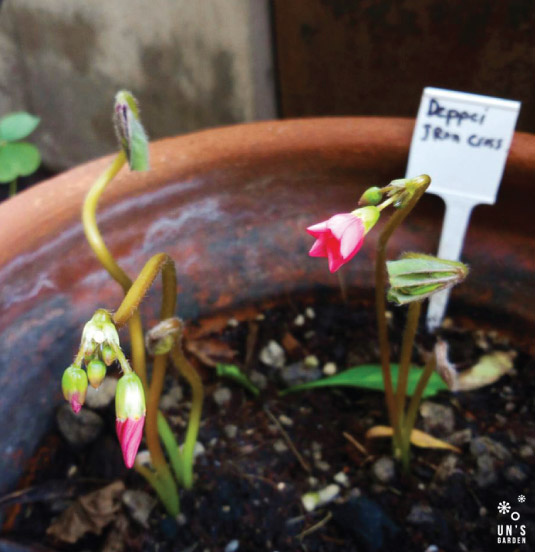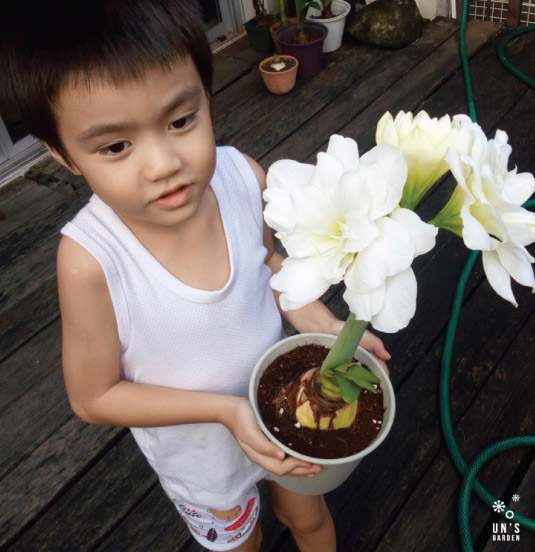 Finally their online life still has next chapters. Profits so high that's true. But it's not just about money. It does still mean happy, appreciative, believe in yourself again and keep relationship in family.