JOOX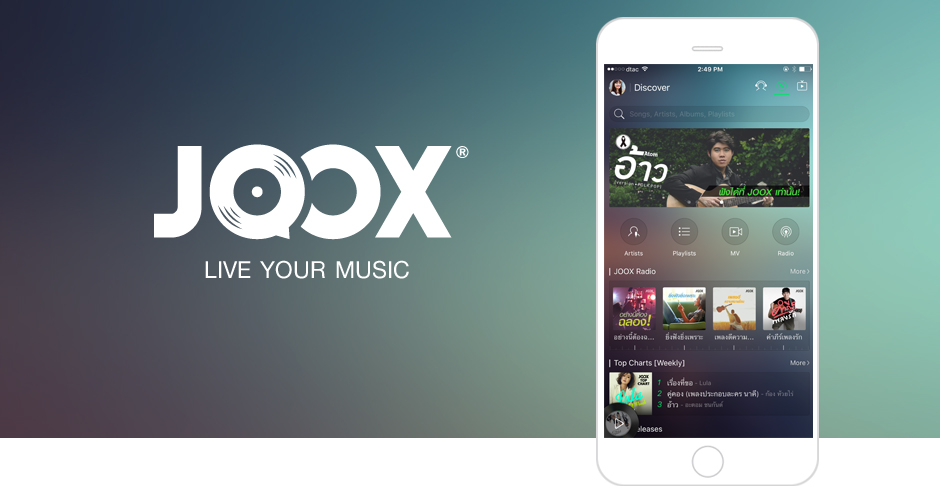 JOOX is a music-streaming app for music lovers of any and all genres. Owned by Tencent, it was first officially launched in Hong Kong in 2014. Thailand is the forth country where JOOX became available. Users can log in to their accounts anywhere and anytime to enjoy worldwide music hits and favorites through their smartphones, tablets and computers. In Thailand, JOOX users also have the added advantage of being able to login on theirs Pcs through both JOOX.com and Sanook! Music.
JOOX allows you to keep the features you like under your control within just one click. Users can create their own playlists and search for new music similar to their interests or have JOOX make recommendations for them. On top of that, JOOX Radio is another choice where you can rely on enjoying professionally curated playlists. Last but not least, in 2018, JOOX launched its karaoke feature where users can quickly switch to the instrumental version of a song and receive lyrics to sing along.
JOOX intends to develop the Thai music industry by campaigning music lovers to support copyrighted music. This ensures artists are encouraged to create their art and distribute to the market. One year after its debut, "JOOX Thailand Music Awards" was launched in order to give out awards to musicians across all music genres that were favorites of JOOX listeners.
Moreover, JOOX has reaffirmed itself as a leading and comprehensive music provider by holding a year-end "Thailand Top 100 by JOOX" concert. Popular artists are invited each year to showcase their talents for their fans. Whether you choose the service to watch, sing, or listen, JOOX is guaranteed to have the right content and usability to meet your needs. JOOX fits seamlessly into the lifestyle of the Millennials.
Tencent Games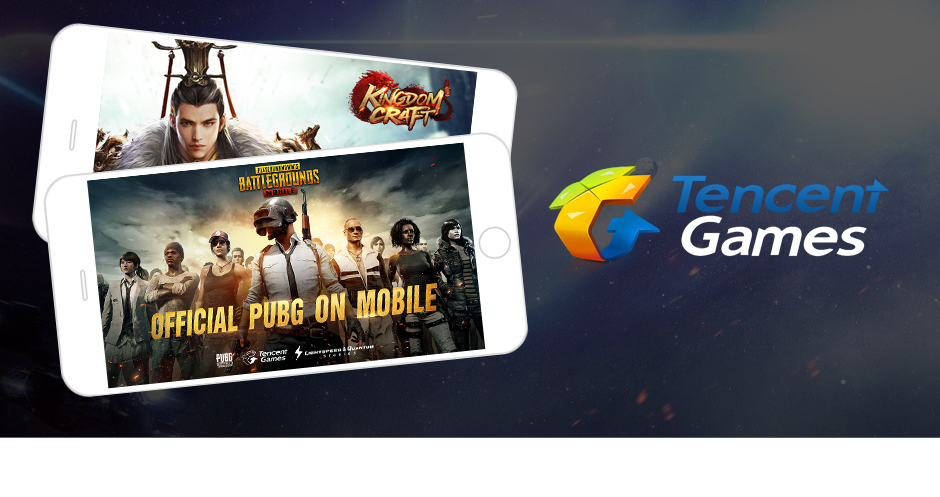 Tencent Games is the world's leading and largest game studio. It is also China's largest online gaming service provider. Tencent Games offers quality online gaming products across many different platforms. A team of professionals, both at Tencent's own studio and its partners', never stop developing their online gaming standards while focusing on providing the best experiences and entertainment for gamers. Well-known games available in Thailand include PUBG, Ultimate Legends, Ultimate Racing, and Kingdom Craft, etc.
VOOV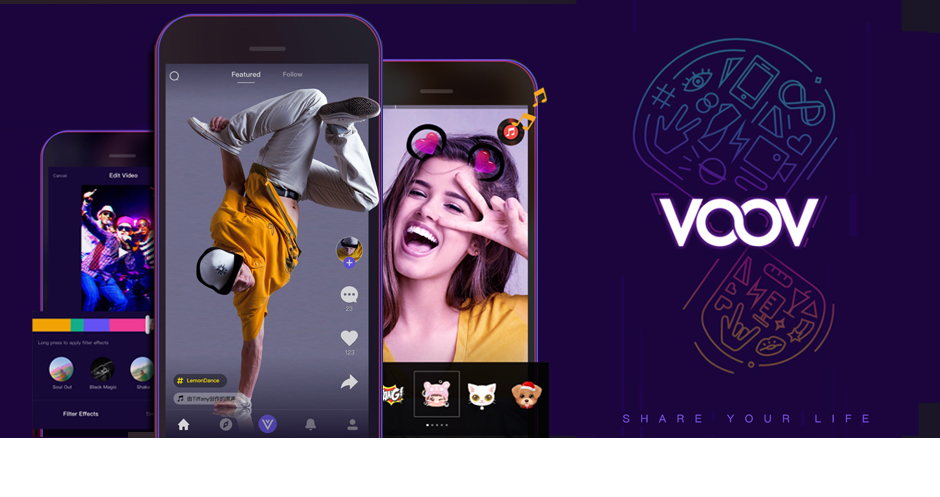 VOOV is the ideal social media entertainment platform where users can effortlessly switch between content creators and audience members. The app offers both live-streaming and short video-clip functions. Fans are able to send virtual gifts to any VOOV creator they wish or even live-chat with them. The fun does not stop there. Any VOOV user can imitate their favorite creators and VOOV will automatically create short video clips for them so they can also become participants in the VOOV video community.